Each student will fabricate a stained glass dragonfly sun-catcher, and will be able to personalize their project with wire work, charms and breads.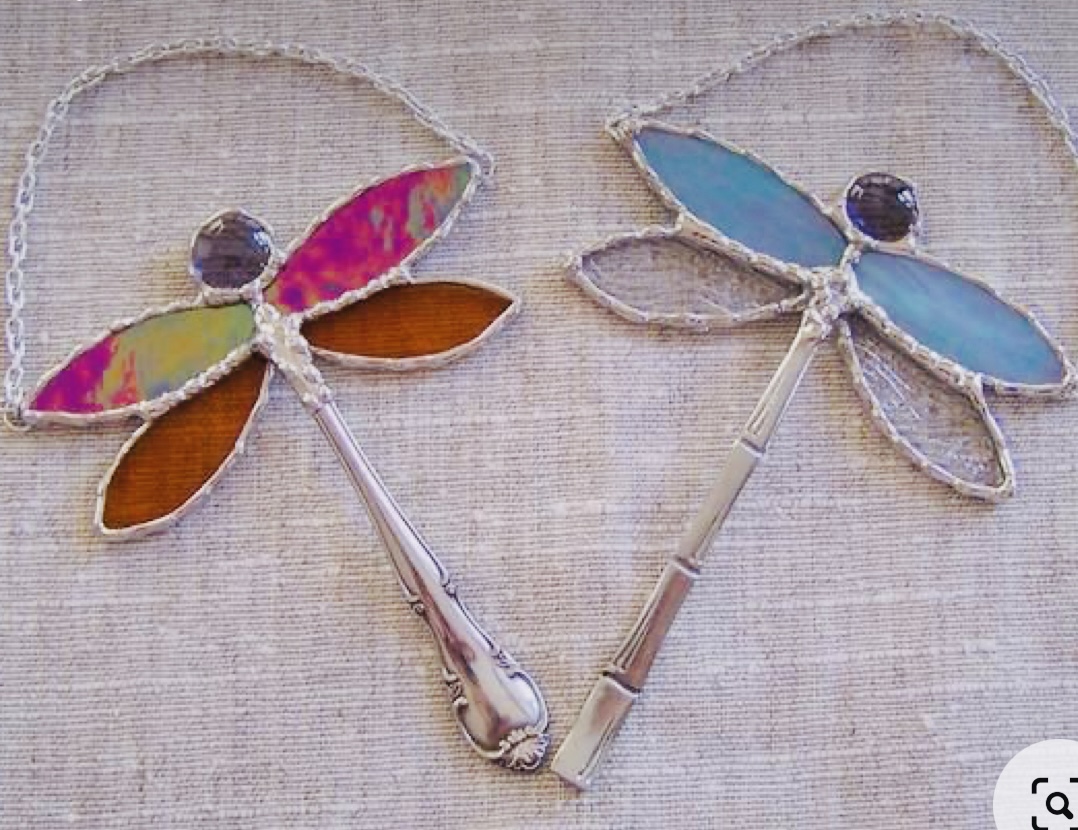 Presented by Rosemary Brown
Having over 35 years of experience my works include historical restoration for homes and buildings on our national registry, museums, Disney and custom work. As an artist my work is inspired by nature. I love working with stained glass, it's textures, vibrant colors and the way it dances in the light I enjoy teaching and sharing the beauty of stained glass, mosaics and fused glass with others.
Saturday, February 10th

11:30 am – 1:30 pm
2:00 – 4:00 pm
Price: $59.00
Limited to 12 People
(Materials included)
Location: Mount Dora Center for the Arts
MOUNT DORA center for the arts